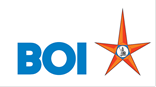 DISCLAIMER
This Website is the official Website of Bank of India (New Zealand) Limited ("we", "us" or "our"). The content of this Website is for general information only. Although we make reasonable effort to ensure that the information provided on this Website is correct, we do not guarantee or warrant its accuracy, correctness, validity, completeness or suitability for any purpose or that the information downloaded is free of viruses or harmful components.

We are not, in this Website, making any offer to enter into any transaction or relationship with you.  For full details of up to date service information, charges, interest rates, terms and conditions and any special offers you should visit or telephone one of our branches in New Zealand.

Anyone using the information provided on this Website and/or downloading any content from this Website shall be doing so at their own judgment and risk and we do not accept any responsibility in this regard, including but not limited to:

any errors in or omissions in the content of this Website such as technical inaccuracies and typographical errors;

any third party Websites or content therein directly or indirectly accessed through links in this Website;

the unavailability of this Website or any portion thereof; and

your use of this Website.



The content on this Website is not intended to be a substitute for commercial judgement or professional advice, and you should not act in reliance upon any of this Website's content, without first obtaining professional advice relevant to your circumstances.

Hypertext links, if any, to other internet resources and the content found on such internet resources are not investigated or monitored by us.  Links to such internet resources are provided for convenience only and do not represent any endorsement by us of the services offered by such site owners.

We disclaim, to the extent permitted by law, all liability or responsibility to anyone for any direct or indirect loss or damage that may result from the action or failure to act by anyone in reliance on the content of this Website. 

Subject to our obligations under the Consumer Guarantees Act 1993 we will not be responsible if you incur a loss, which is caused through circumstances beyond our reasonable control. In particular, we cannot be responsible for a loss caused through circumstances beyond our reasonable control including, without limitation, because of:
a. your inability to access our Internet banking services, or any other application associated or reliant on our Internet banking services, at any time, or any failure or delay in providing a service via the Internet; or
a malfunction of any equipment (including telecommunications equipment) which supports our Internet banking services.

The content displayed on this Website shall be used only for your personal purpose and not for any commercial purpose and under no circumstances shall you distribute, modify, transmit, make copies, or use the content of this Website for public or commercial purpose without our prior written permission.

We reserve the right to correct, amend or modify all content on this Website (including this disclaimer) at any time, at our sole discretion.

Unless specified otherwise, the content of this Website has been prepared in accordance with New Zealand laws.  The content of this Website and any contracts formed with us arising out of this Website are governed by New Zealand law and New Zealand Courts have jurisdiction.

By accessing and browsing this Website, you acknowledge that you have read and accepted the information on this page and our Terms and Conditions.
Back To Login Page